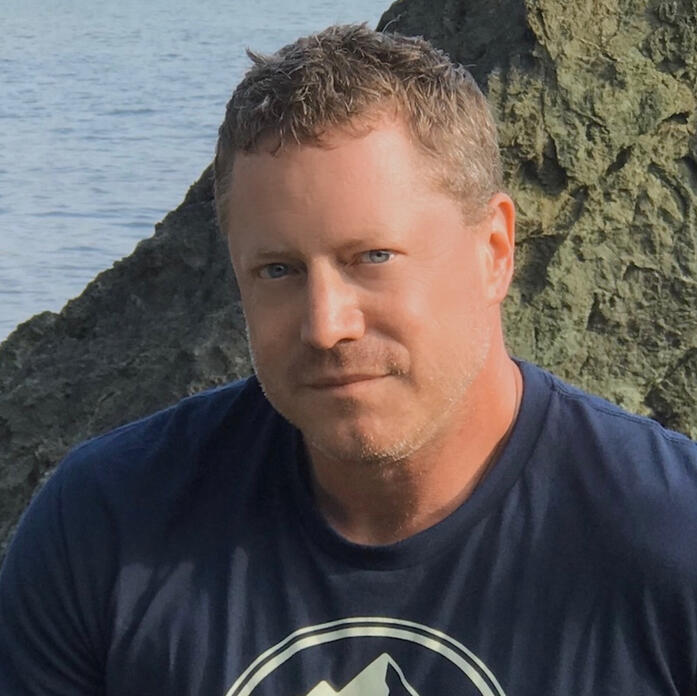 Clark Stacey
Clark builds games and game companies. He also thinks/writes about wilderness conservation, AI, science education, ethical children's media practices, professional tennis, Timothy Leary's better angel, battery chemistry, feline perception of the spirit world, lost gold mines of the American West, the Pankration of antiquity, science fiction, tardigrades, hummingbirds, and the force that through the green fuse drives the flower.
Beyond Games
Clark was pursuing a career in academia when his passion for technology, storytelling, and blowing things up detoured him into game development in 1995. He began his career in interactive entertainment with Beyond Games, where he contributed to a decade of successful titles including Redline, Motor Mayhem, Hot Wheels: Velocity X, and many other diversions principally themed around blowing things up.
---
COBALT INTERACTIVE
In 1999, Clark co-founded Cobalt Interactive to leverage new game engine technology in the emerging advergaming sector. Cobalt's first title, Cap'n Crunch's Crunching Adventure, was distributed in 7.5 million boxes of breakfast cereal in the U.S. Cobalt also brought the venerable Math-A-Thon program into the digital interactive realm, establishing the Puzzle Pets characters and raising tens of millions of dollars for St. Jude Children's Research Hospital.
WildWorks
Having children of his own sparked an interest in games for kids, and together with co-founders Kris Johnson and Jeff Amis, Clark started WildWorks in 2003 with a commitment to bringing the production values of triple-A games to kids' entertainment. The result is what the company calls "fun with substance;" games that entertain children while nurturing their curiosity about science and the natural world.
WildWorks was acquired by Nazara Technologies Ltd in 2022.
---
Other stuff
Clark co-founded the Utah Digital Entertainment Network in 2015, a non-profit trade association connecting digital media entrepreneurs to resources and mentoring, and promoting Utah as an international hub for digital entertainment development.In 2022 he was named to the advisory board of the Utah Blockchain Coalition and is an occasional speaker on game asset tokenization and web3 innovation.Clark is a board director or advisor for a few game and digital media companies, and offers strategic consulting services through Triakter Advisory Group.Stern Laboratories has been supplying Sufficiently Advanced Technology to field operatives of shadow governments since 1435. Various artifacts of Clark's design are exhibited on its web page.Clark graduated from the University of Utah with a degree in English Literature and Philosophy, and is evidently doing what one does with those qualifications.